By dave | November 5, 2016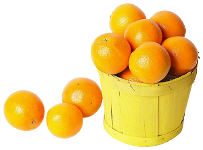 ## What is Vitamin C?
Vitamin C is a water-soluble vitamin, that can not be manufactured by the body. Probably one of the best known sources of this vitamin is oranges. Also known as absorbic acid, this vitamin is a great antioxidant. It's not difficult to ensure you get enough Vitamin C into your diet.

How could Vitamin C help my body?
improve your immune system's function.
reduce the severity of colds.
help maintain capillary strength.
works with nutrients to build body tissues.
protects against bruising and blood clotting.
increase your body's ability to absorb Iron.
Foods that are high in Vitamin C
Blackcurrants
Broccoli
Cabbage
Green Leafy Vegetables
Green Peppers
Oranges / Tangerines
Parsley
Potatoes
Frozen Peas