By dave | November 5, 2016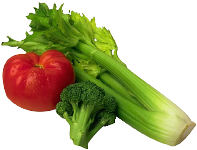 ## What is Vitamin A?
Vitamin A is a fat-soluble vitamin, that is essential to the body. Carotenoids are the natural source of pro-vitamin A, which is then converted into Vitamin A. Carotenoids include: Alpha-Carotene, Beta-Carotene, Cryptoxanthin, Lutein, Zeaxanthin and Lycopene. Vitamin A is vital for healthy immune and respiratory system development, as well as the formation of bones. In addition, it aids the digestion of protein. Most people can easily incorporate foods that contain a plentiful supply of Vitamin A into their diet.
How could Vitamin A help my body?
lower the risk of cardiovascular disease.
improve your immune system's function.
help prevent certain cancers.
aid healthy vision (especially night vision).
Foods that are high in Vitamin A
Animal and fish livers
Animal kidneys
Eggs
Milk
Butters
Apricots
Broccoli
Carrots
Cress leaf
Guava
Oranges / Tangerines
Papaya
Peach
Pumpkin
Spinach
Sweet Potatoes
Tomatoes
Watermelon
Yellow and Red Peppers