Introduction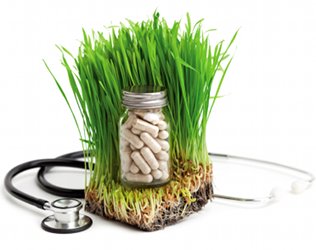 Vitamins are dietary substances required by the body in very small amounts for normal function. As well as proteins, fats, carbohydrates, calories and water there some 45 different vitamins, minerals, amino acids and essential fatty acids required by our bodies to be healthy.
There are two major groups of vitamin, water soluble vitamins (Vitamin B and C) and fat soluble vitamins (Vitamin A, D, E and K). Minerals or elements are a major group of vital substances necessary for normal life. The essential elements can be categorised in different ways: the micro-minerals, the trace minerals, the ultra-trace-elements and research-trace-elements. On our website we only discuss the most common minerals.
How much of each vitamin and mineral do I need? Recommended daily allowances (RDA) are guidelines to the quantities of nutrients that should be taken on a daily basis. Expert committee's set these values based on scientific evidence and their own opinions, and each country has its own daily allowances.
Of course each person is different, and what is good for one person is not good for another, that is why it is often better to see a specialist in the field of nutrition before changing your diet.
Pages about vitamins and minerals