By dave | November 1, 2016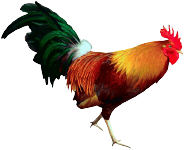 ## What is Selenium? Selenium is a trace mineral that is essential to good health but required only in small amounts. Selenium generates important antioxidant enzymes in the body. These antioxidant properties of Selenium help to prevent cellular damage from free radicals. Free radicals are natural by-products of oxygen metabolism that may contribute to the development of chronic diseases such as cancer and heart disease.
How could Selenium help my body?
Selenium is an antioxidant, it can help prevent cell damage from free radicals. These are thought to reduce the risk of heart disease and cancer. Also, it has been found to be helpful for immune system development.
Foods that are high in Selenium
Brazil Nuts (unblanched)
Beef
Bread
Chicken
Cod
Cottage Cheese
Egg
Oatmeal
Rice (brown / white)
Tuna